President Muhammadu Buhari says Nigeria has put in place, measures to diversify the economy.
He mentioned agriculture and manufacturing as central to addressing energy and infrastructure deficit.
The president made this known during a plenary session at the ongoing seventh edition of the Tokyo international conference for African development (TICAD 7) this Thursday.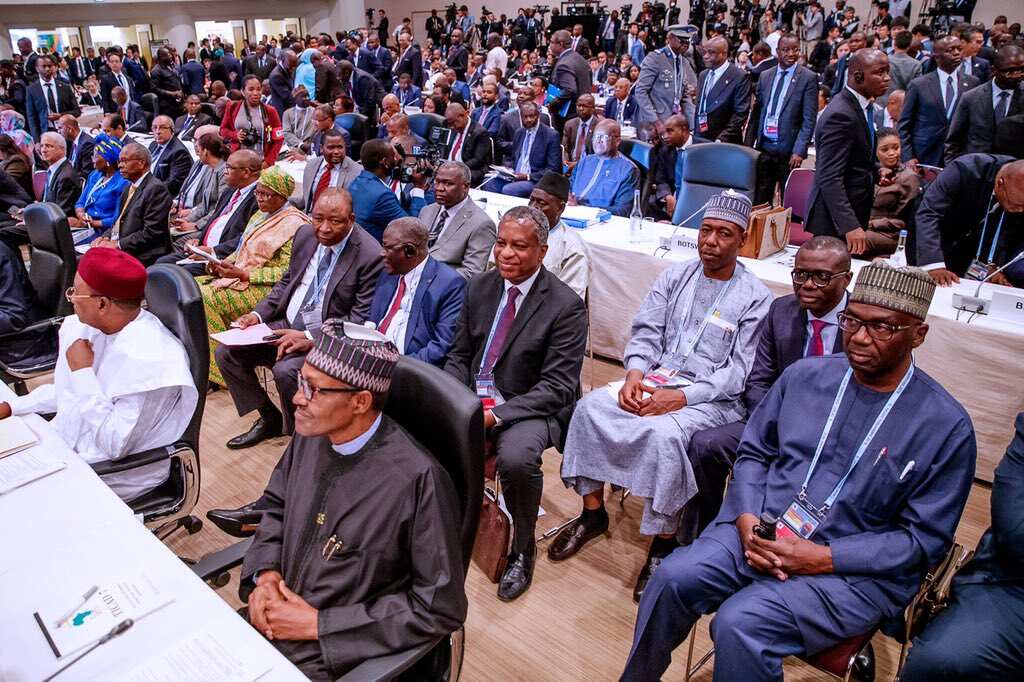 He expressed confidence that going forward, Nigeria can be placed on the path of rapid growth and sustainable development.
Inviting the private sector players to invest in Nigeria, President Buhari submitted that the forum is holding at a time that the Nigerian Government is implementing the homegrown and private sector-driven economic measures targeting good governance, infrastructure and human capital development, as well as business climate reform.